Automotive Exhaust Components and Systems
Product Information
We pursue performance that can be enjoyed from the moment the engine starts. We closely follow industry trends in order to create a harmony between environmental performance and functionality.
Left: Exhaust manifold / Center: Converter assembly parts / Right: Main muffler
Initial Study
We design and develop products based on the requirements shared by our customers. By utilizing optimized design tools and simulation to make early decisions on specification, we are able to reduce development time.
Design Inspection & Evaluation
Engine Performance and Silencer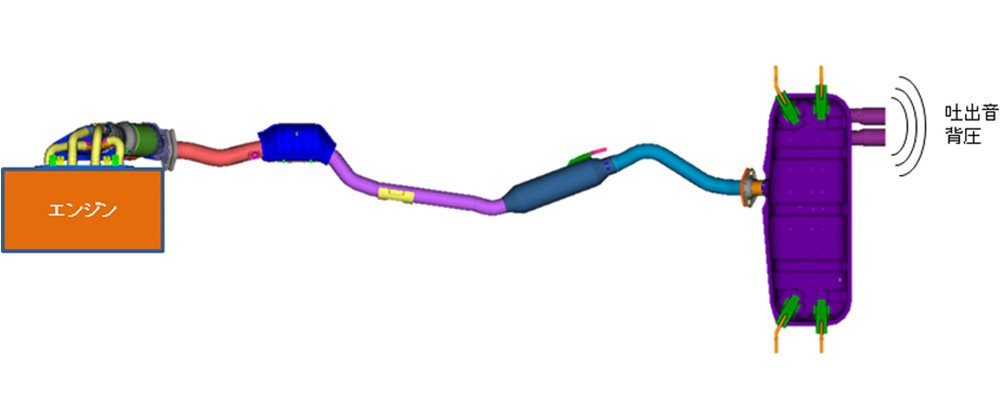 Optimized Design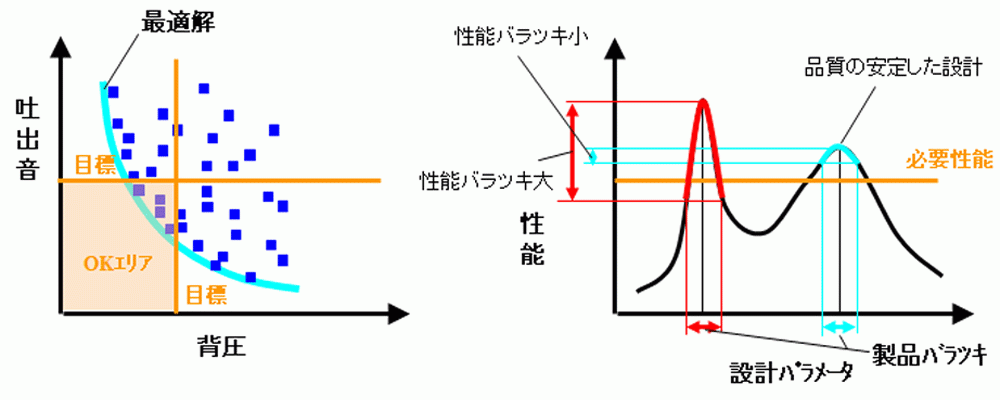 Optimized Calculations
We tune exhaust sounds through simulation for each vehicle's needs and create a design that optimizes both vehicle performance and gas mileage.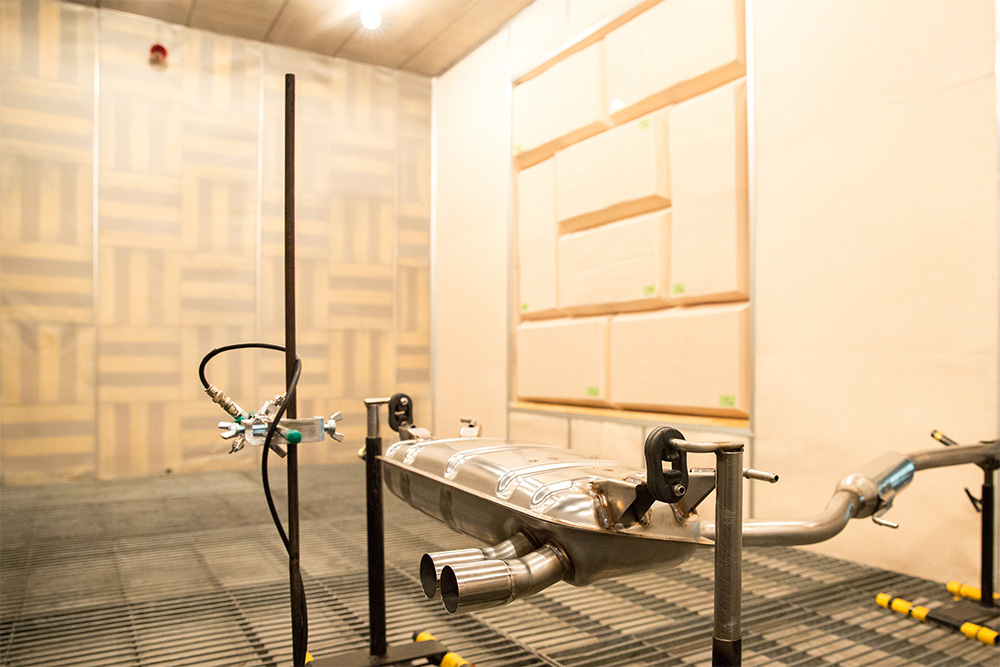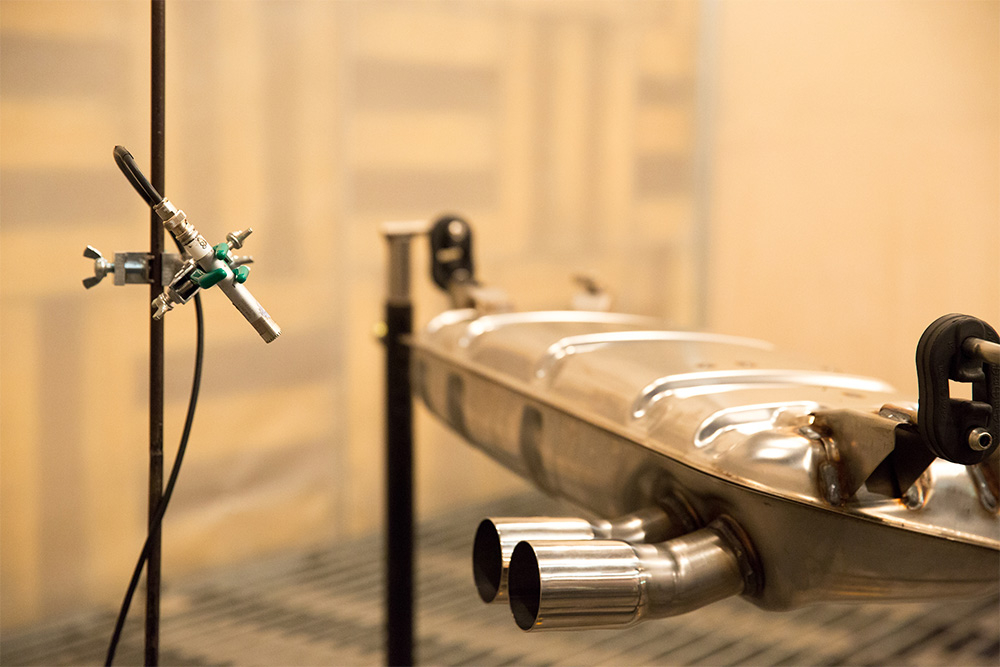 We test exhaust sounds and vibration noise by mounting the exhaust system onto the engine.
Durability & Noise
Vibrations from the engine travel to the exhaust system and are then transmitted to the cars interior. We use simulation to test and evaluate whether there are any influences on the durability and tone transmitted to the car interior.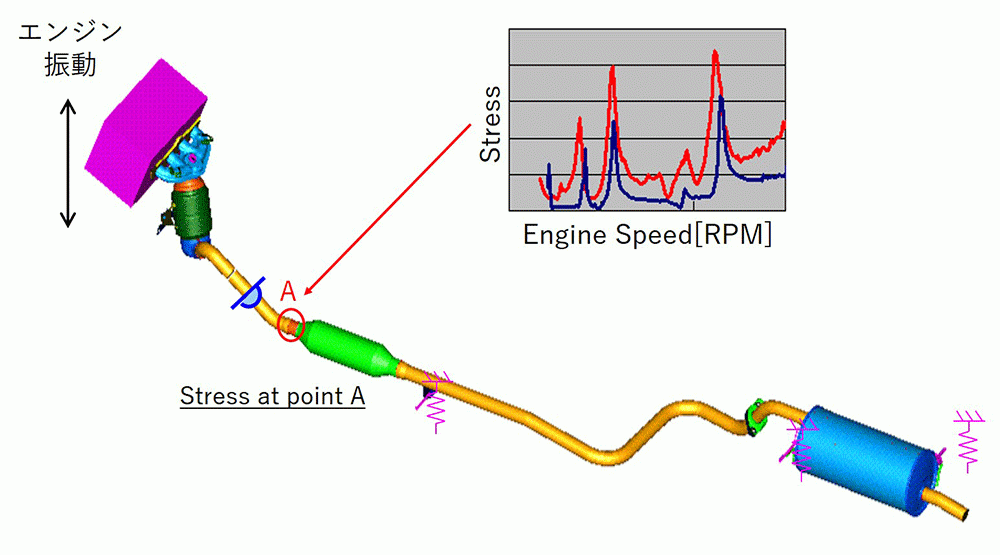 Heat Cycling
We use heat cycling, the process of repeated heating and cooling, to estimate the durability for the exhaust manifold.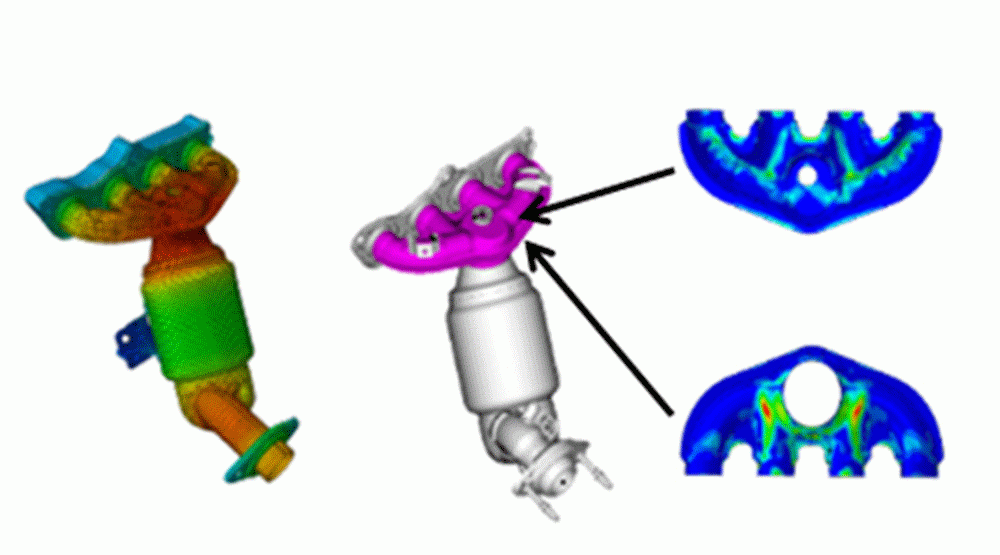 Wall heating / Thermal fatigue
We conduct durability and thermal fatigue tests to evaluate exhaust systems assembled onto the engine.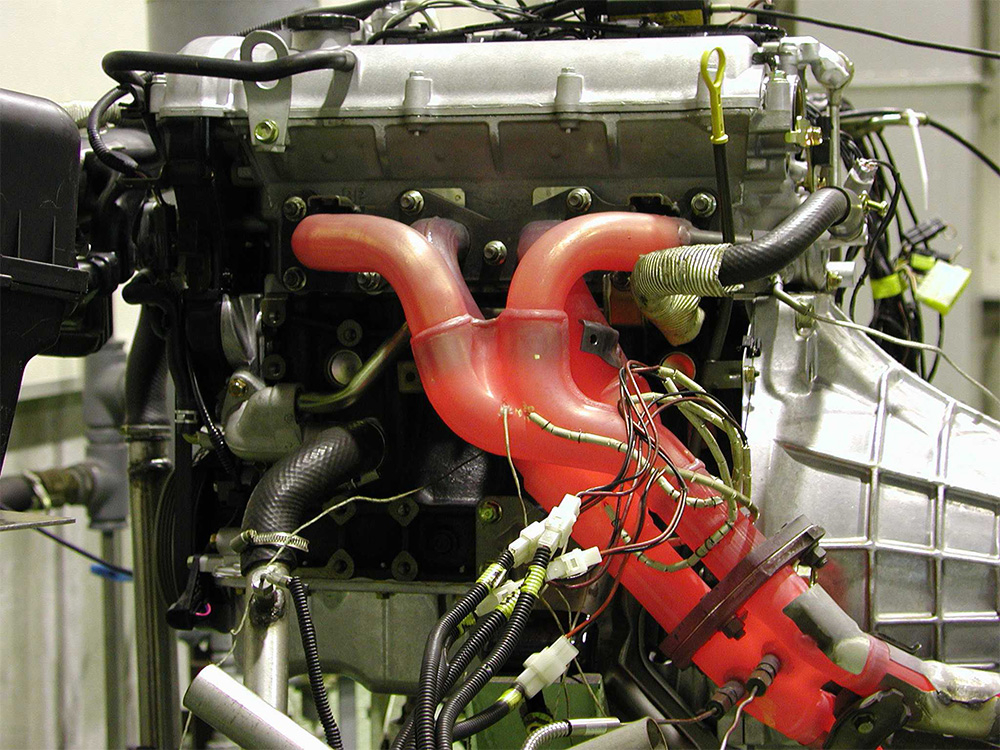 Exhaust gas flow inspection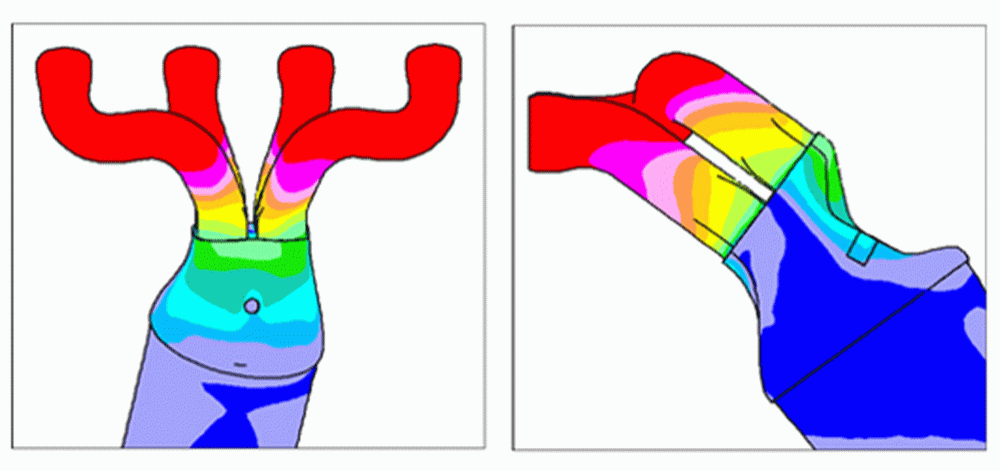 Variances in distribution of gas density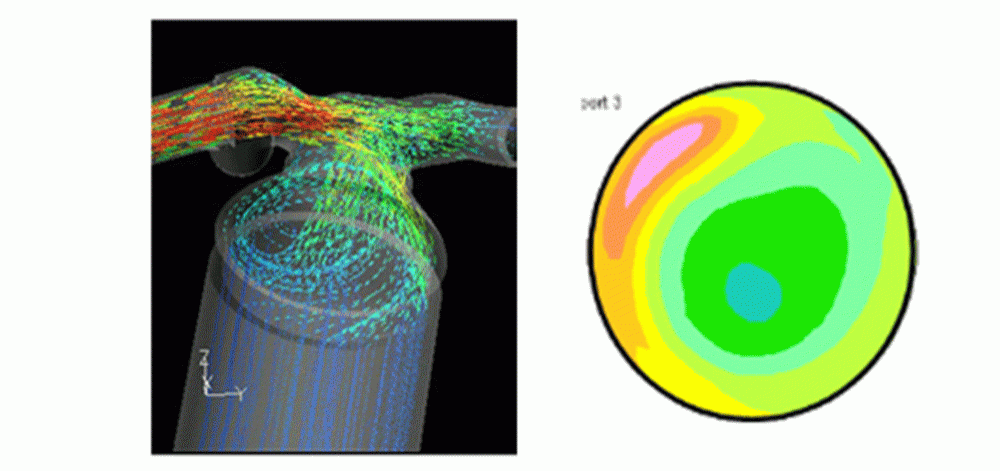 Flow in front of the catalyst / Flow distribution in the catalyst
Exhaust sound inspection
Internal and External Vehicle Sounds
We perform evaluations on the exhaust sound clarity and sound quality from both the inside and outside of the vehicle.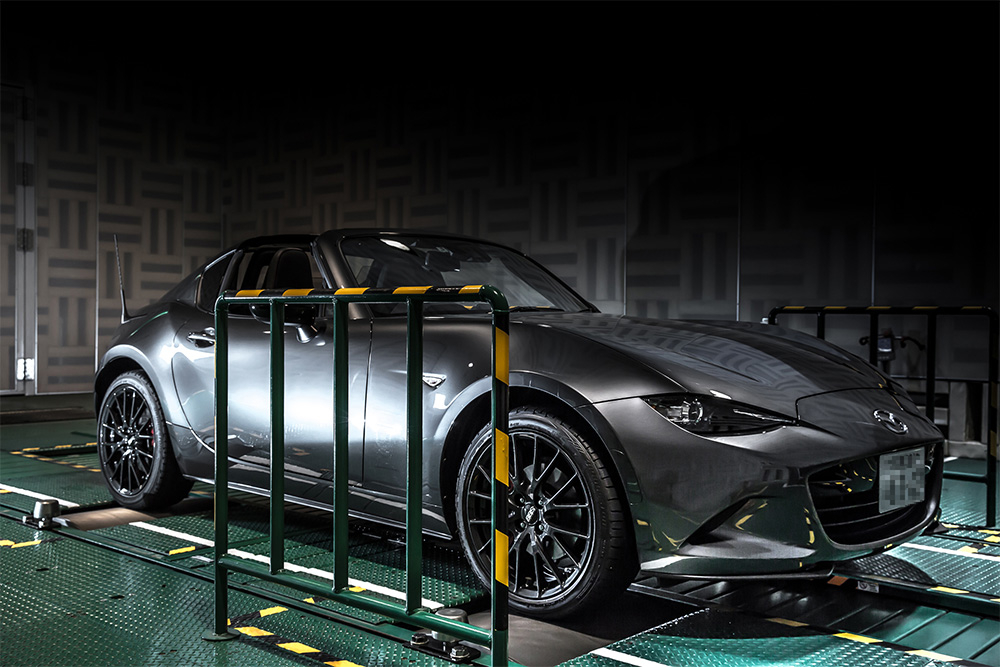 The vehicle is placed on the chassis dynamometer where we utilize several external microphones in order to evaluate the external noise with an actual running vehicle.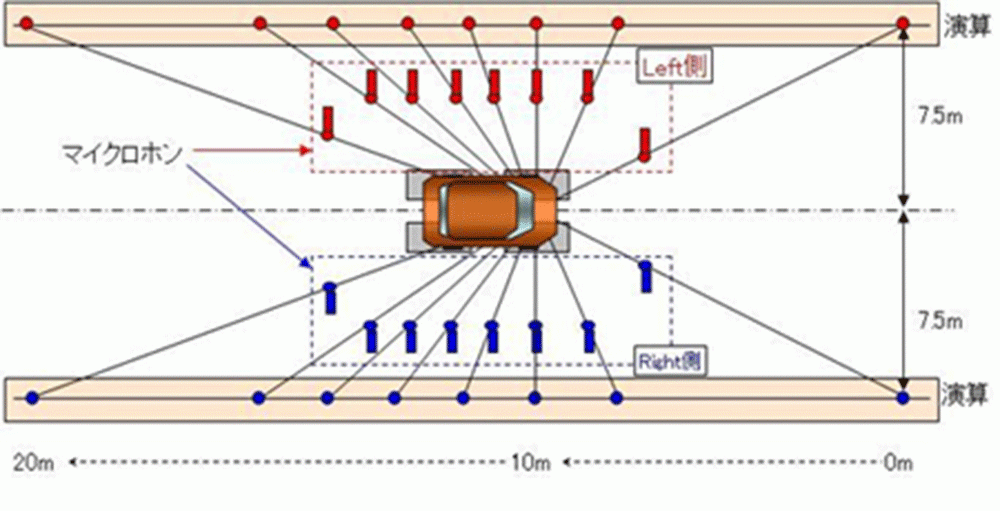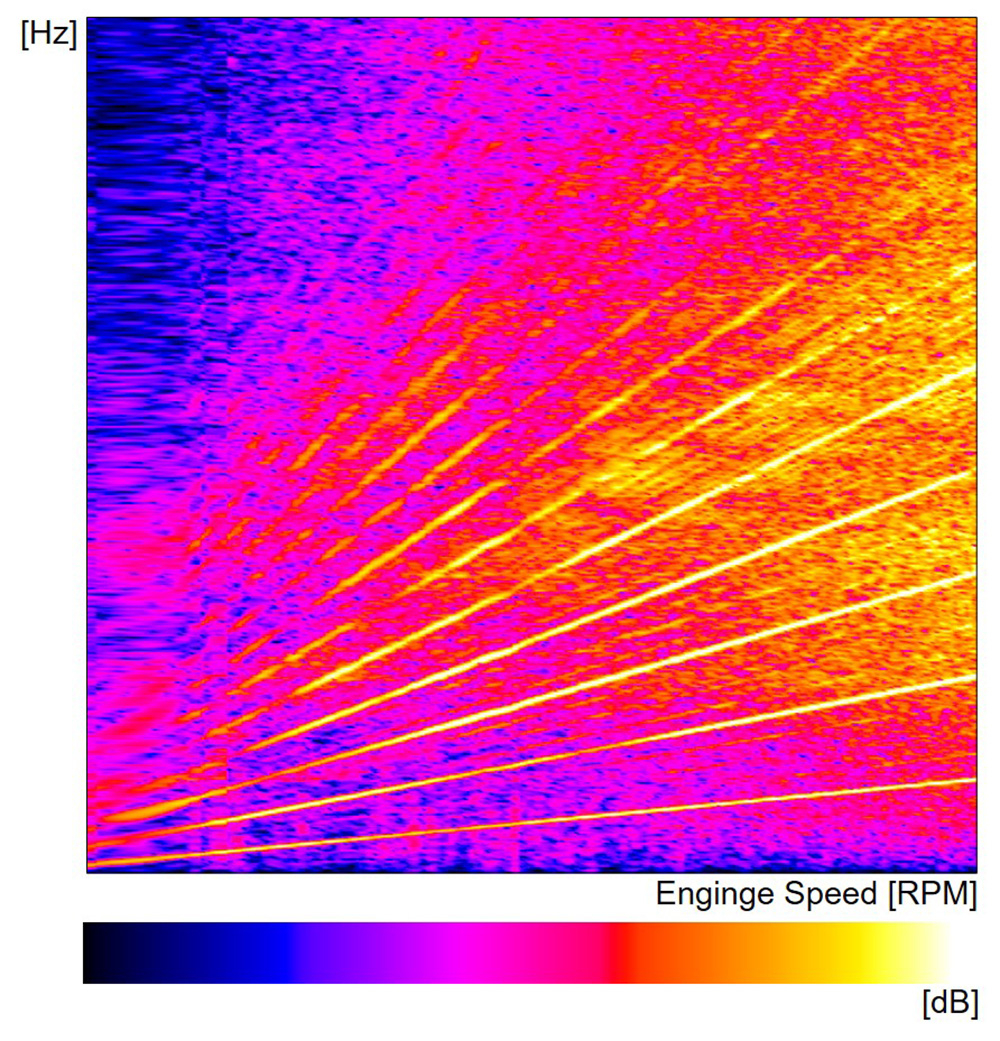 Exhaust sound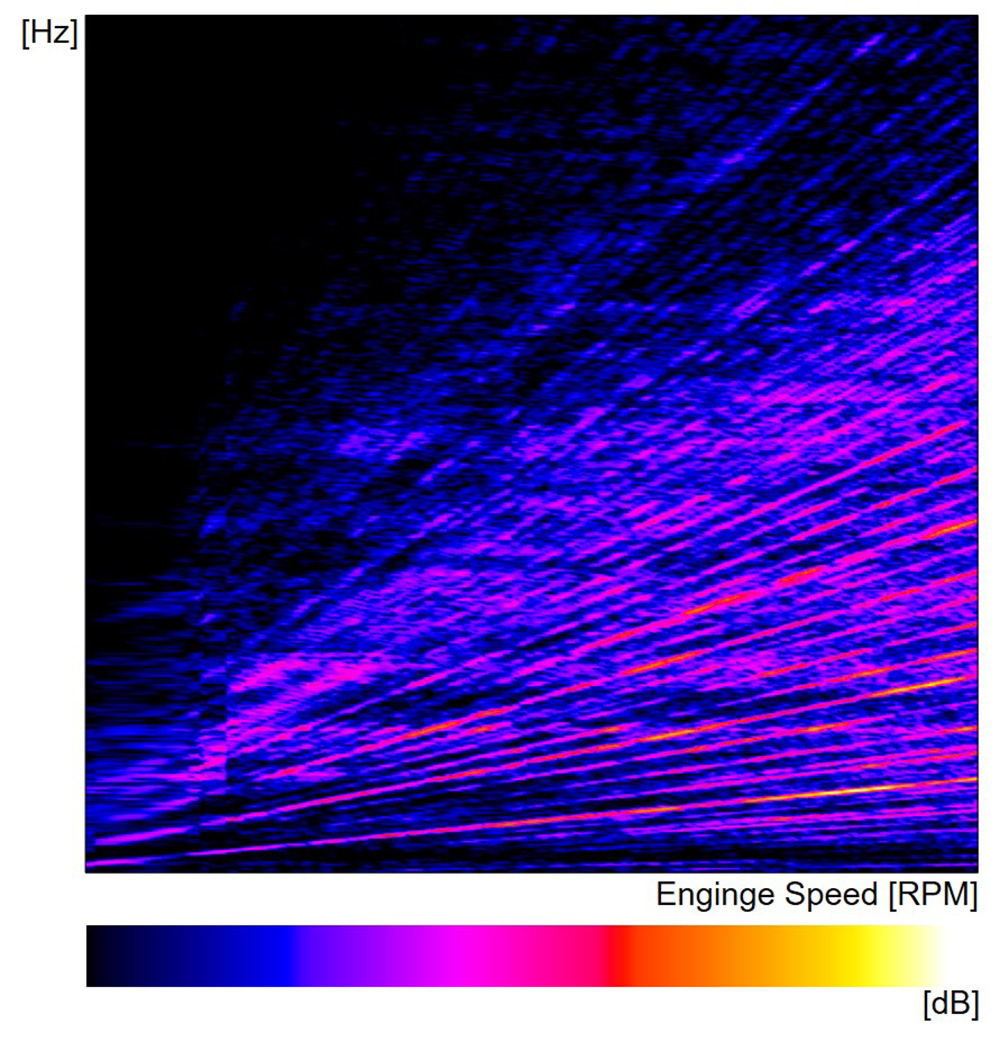 Sound from inside the car
Production Process
Pipe manufacturing

Pipe manufacturing line

Pipe bending line

Assembly Process

We achieve high-quality welding results, even for complex shaping. We also utilize production sequencing in order to meet customer requirements.

Varied and small volume production system Due to the utilization of robots there is no longer a need for specialized tools and we are able to manufacture multiple products on a single line.

Inspection

Our inspections are focused on meeting the criteria for weld quality and airtightness.